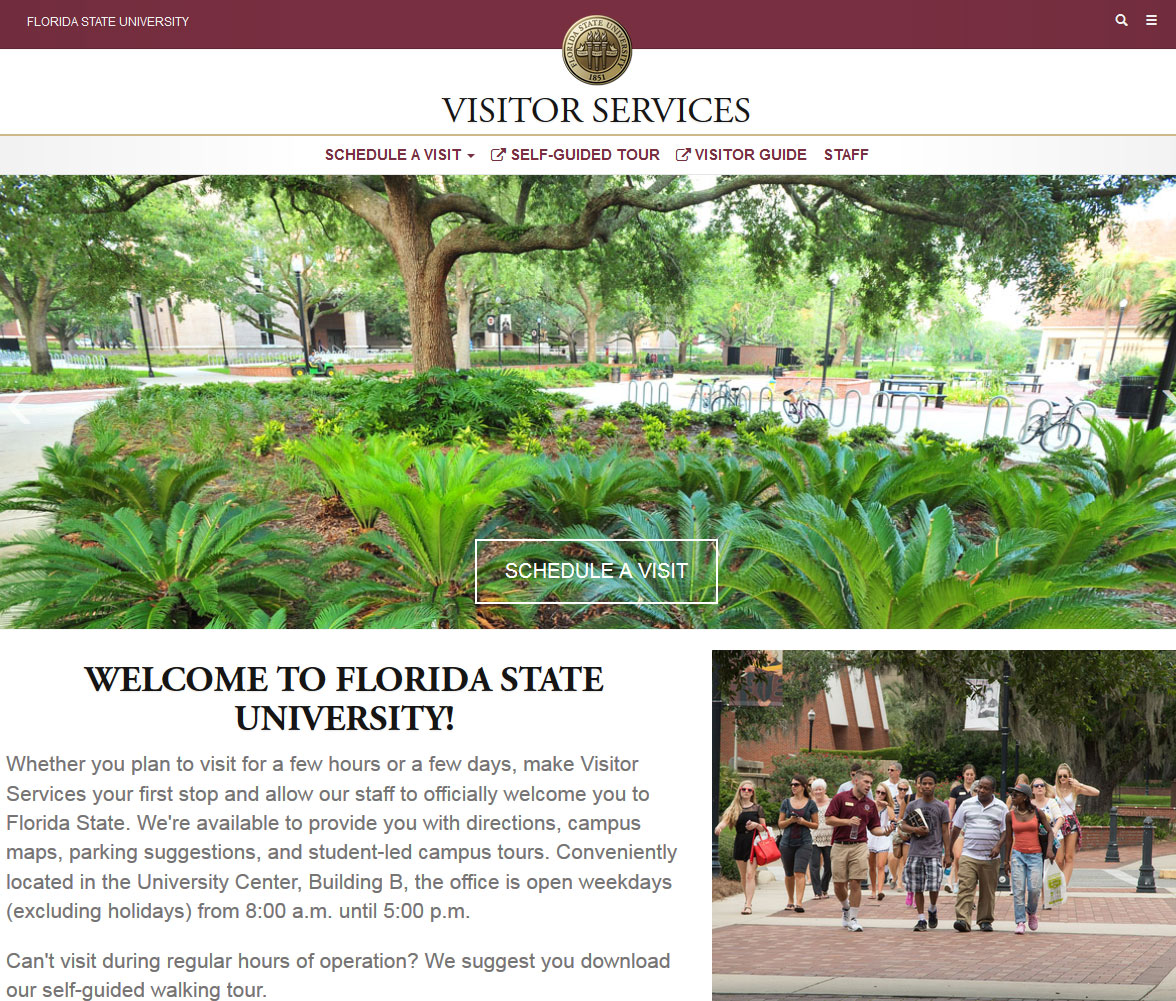 The new FSU Visitor Services website uses the same Bootstrap 3 template as the FSU Admissions website.
It features a dynamic and fully responsive Instagram feed. For mobile devices, the website displays the "Visitor App" download link for iPhone and Android. On the directions page I used the Google Maps API to create a map overlay to help show visitors how to get to the Visitor Center and park in the visitor parking area.
I've redesigned this website two or three times now in the last five years, but the designs never made it to production until now. I'm really happy to finally have an updated Visitor Center website.